3DR is North America's leader in UAV technology, with a history rooted in the open source autopilot community that sparked the consumer drone revolution.

In 2015, 3DR launched the Solo drone with Smart Shots. Solo allows anyone to create professional aerial film, without the need for multiple drone pilots working in tandem (hence the name, Solo).

3DR now has partnered with Autodesk and Sony to offer Site Scan, the intuitive, powerful and open aerial analytics platform. Site Scan democratizes aerial imagery data capture with intuitive drone-based data capture and one click integration to the Autodesk cloud.

The ability to capture near-real time, actionable 2D and 3D data at worksites, which can then be directly used in Autodesk tools such as BIM360, InfraWorks, Revit, and Civil3D has never been easier.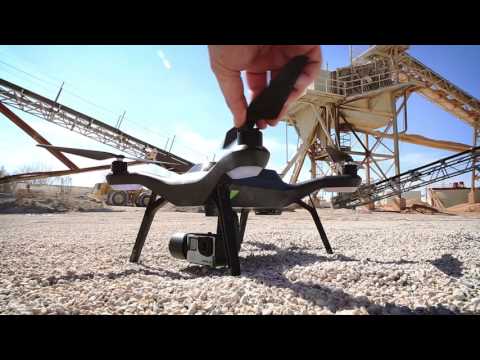 CEO of 3D Robotics ($36m of VC raised to date) and founder of DIY Drones. Editor in Chief of Wired (2001-2012). Books include The Long Tail, Free and Makers
Latest round
Series B (Sep 2013)
Jobs
3DR hasn't added any jobs yet
Get notified when 3DR posts new jobs.